Should I Stage My Home Before I Sell It?
Staging Sells!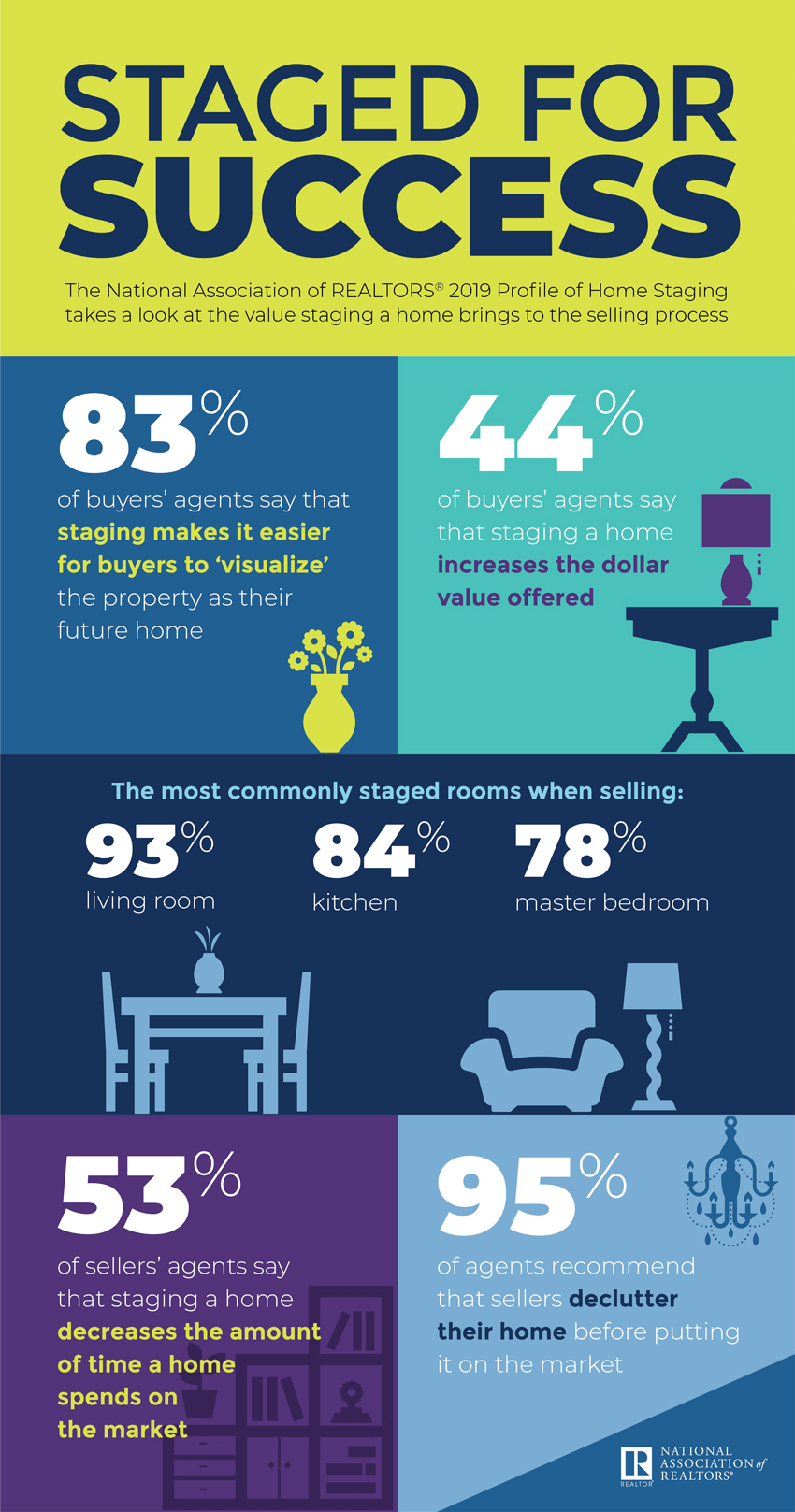 STAGING IMPACT on Time on Market
ASP® ( Accredited Staging Professionals ) Home Staging Statistics 📊 tell us : For average priced properties, staged homes sell 3 to 30 times FASTER than those that are not staged!

STAGING IMPACT on PRICE

Statistics show houses that are Staged can SELL for as much as 20% MORE than LIST PRICE! This amounts to $5,000‐$150K+ or MORE over List Price! And when a house is staged, it is often listed for MORE than if it was not Staged. We call this the "Staged List Price." REALTORS® will increase the starting list price based on competitive range because the house will show great and be in demand. This means the seller is benefiting right from the start with a house that is show ready, listed at a better price than if they had not Staged, and will sell.
Click Here for more Info or a Free Consultation